MACHINE NEWS: Yasda YBM-950V CNC Jig Borer
Company News | May 2018
SURKUT Machine Technology Inc. adds its second Yasda to date, a YBM-950V CNC Jig Borer featuring travels of 900mm x 500mm x 350mm (x,y,z).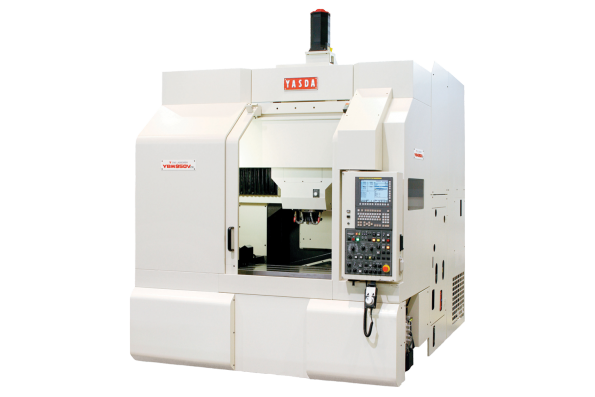 The Yasda YBM-950V is known for its high-speed and high accuracy machining of smaller mold and die components while boasting a compact and highly-efficient design compared to the larger YBM-9150V model that SURKUT Machine purchased in late 2013.
"The YBM-950 is a fantastic addition to complement the larger one-of-a-kind YBM-9150V in allowing us to accommodate smaller workpieces that require the precision and accuracy our customers have come to expect," explains Keegan Noxell.
Learn more about our latest addition by visiting our Equipment page.
Yasda Precision Tools, established in 1929 in Okayama, Japan, continually strives to make the best machines in the world through highly skilled engineering and craftsmanship. Yasda's central philosophy is the practice of hand scraping all critical surfaces of their machines, to ensure the highest levels of accuracy and reliability. This old world craftsmanship, combined with highly advanced, state-of-the-art thermal compensation systems, truly separates Yasda from other machine tool manufacturers.
Contact Us today to see how we can help you and your company with your precision machining needs.
Related Suppliers
---