MACHINE NEWS: Yasda YBM-9150V CNC Jig Borer
Company News | October 2013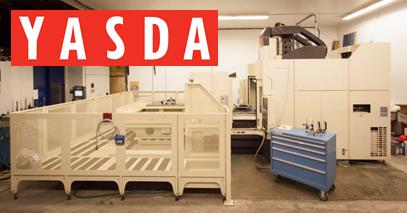 Doug Noxell, Owner of SURKUT Machine Technology Inc. is proud to announce that the company has added a Yasda YBM-9150V CNC Jig Borer equipped with two (2) 1500 x 900mm pallets, the only one of its kind in all of North America.
This machine tool is generally known to be one of the most accurate and rigid CNC machines available in the industry. Thus, further proving why we chose to invest in a Yasda CNC Jig Borer, due to their quality and preciseness. Yasda is known for its ability to machine to increments as small as one micron.
Learn more about the Yasda YBM-9150V CNC Jig Borer by visiting our Equipment page.
Contact Us today to see how we can help you and your company with your machining needs.
Related Suppliers
---