INDUSTRY NEWS: Train The Nation: 10 City Tour
OSG USA, Inc. | April 30, 2014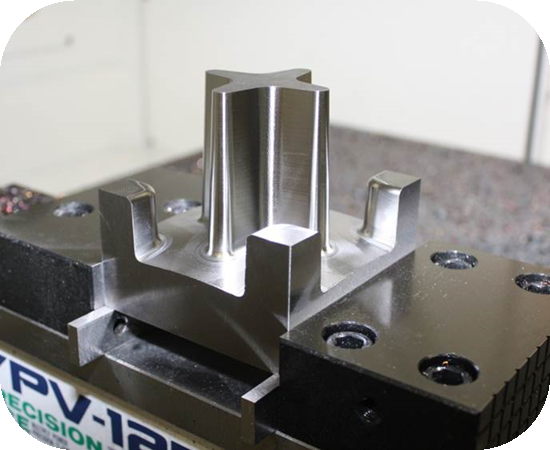 Are you constantly struggling to do more with less and provide better results with the same machines? Do you think there are results you just can't achieve when it comes to die mold machining?
Well think again! Invest one day with OSG Tap & Die, Inc. to gain a thorough understanding of what some say is impossible to accomplish.
Roger Goble and Steve McBride of OSG USA (formerly OSG Tap & Die) along with SURKUT Machine Technology Inc. have collaborated to educate industry professionals on a reliable seven-step process for high-speed machining (HSM), new technology for deep cavity machining of high-precision parts and programming techniques for an absolute fit, finish and accuracy.
SURKUT Machine Technology Inc. is pleased to have provided their expertise and contribute to the project by providing a demo piece that will be on display throughout the tour. One of the components can be seen to the right.
10 City Tour | Schedule
Akron, OH | June 25, 2014

Minneapolis, MN | July 16, 2014

Cincinnati, OH | July 30, 2014

Detroit, MI | August 6, 2014

Milwaukee, WI | August 20, 2014

Grand Rapids, MI | September 17, 2014

Meadville, PA | September 24, 2014

Fort Wayne, IN | October 8, 2014

Chicago, IL | October 22, 2014

Indianapolis, IN | November 5, 2014
Note: SURKUT attended the above dates in bold.
Learn more about the TRAIN THE NATION: 10 City Tour and find out when they are coming to a city near you.
Related Suppliers/Links
---